-105413 minute ago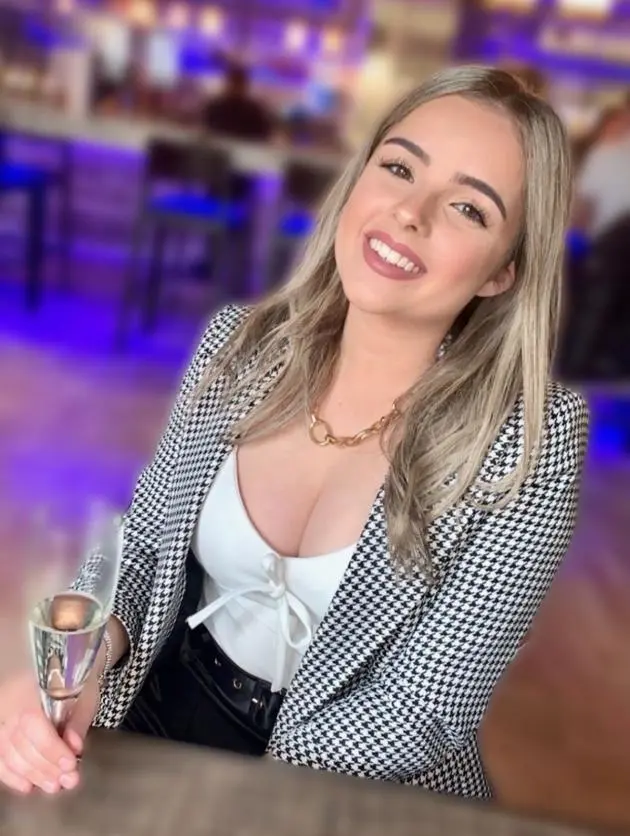 The family of a 19-year-old who died following a collision in which she was a rear seat passenger are supporting a police message to drive to the conditions of the road.
This support follows the sentencing of Joe Rowland, 21, at Carlisle Crown Court today (20 Nov) for death by careless driving.
On 28 November 2021, Rowland was driving his Ford Fiesta when it was involved in a collision with a tree, when it failed to negotiate a right-hand bend on the A591 near Keswick.
In the vehicle was a friend and 19-year-old Lana Maddison. Lana sadly died in hospital as a result of the injuries she sustained in the collision, on the 3 December 2021.
On the day of the collision Cumbria was experiencing the effects of Storm Arwen. This resulted in snow and ice affecting the conditions of many of the roads.
Emergency services, including police and North West Ambulance Service reported dangerous and difficult road conditions on the night of the collision. They had to adjust their driving accordingly.
During the initial 999 call to North West Ambulance Service, warnings were passed of the icy conditions of the road at the scene.
Following an investigation by the Serious Collision Investigation Unit, into the circumstances of the collision, it was found that the vehicle was travelling at 53 mph five seconds before the collision. Braking commencing three seconds before the collision and the vehicle hit the tree at 33mph.
With all the evidence considered the collision is believed to have resulted as either, or a combination, of the conditions of the road and that Rowland was driving too fast for the conditions, resulting in the loss of control.

Rowland was sentenced to 10 months imprisonment, given a three year five month driving ban and an extended re test.
Detective Constable Caroline Middleton from the Serious Collision Investigation Unit said "This is a tragic incident which resulted in the death of 19-year-old Lana.
"Cumbria was experiencing the effects of Storm Arwen which saw experienced emergency service drivers reporting dangerous conditions and having to adjust their driving accordingly.
"Those poor conditions and Rowland's speed resulted in a loss of control and sadly the loss of Lana's life.
"We are urging drivers to always drive to the road conditions in front of them and to consider weather warnings as potential hazards such as ice may not be visible."
In her victim statement Lana's mum said "Since Lana's tragic death our lives have been completely shattered, we are absolutely devastated by our loss, there is no colour in our lives anymore, just grey.
"She was kind and thoughtful, always ensuring all her friends were included and just being a true friend to all, she was full of life and energy a real little pocket rocket.
"She made our little family complete in so many ways.
"Lana and her brother Luke had a fantastic relationship, they would be constantly playing practical jokes on each other, she would fill her brothers drinking bottle up with hot water instead of cold, they would go to the shop to buy snacks and order takeaways, they watched silly videos and movies together, laughing and giggling. Luke was a protective big brother not that Lana needed protecting as Luke had shown her his boxing skills.
"Lana was her dad's Liverpool footy fan, she would race down the stairs with pre match team news, they would shout, scream and celebrate together. She would never miss a chance to go in the car with her dad exploring new pool venues.
"Lana was not only my daughter, but she grew to become my best friend we would confide and support each other, spending hours, choosing clothes, sharing shoes and bags, trialling make up, she loved her mam curling and plaiting her hair, our home was full of fun, love and laughter.
"It's difficult to see a future for us as our beautiful daughter will no longer be a part of it.
"All the little things we talked about and her plans for the future, a career in mental health nursing, she would have made a fantastic nurse and a real loss to the whole community.
"We live each day as best we can, with the beautiful memories she left us with in our hearts eternally."